Because not everyone wants flowers
Our unique succulent gift box for all occasions is the perfect way to add a touch of green to any space. Each box includes a variety of hand-selected succulents that are easy to care for and perfect for both indoor and outdoor settings. These unique plants come in a variety of shapes, sizes, and colors, making them perfect for any decor style. The gift box is beautifully packaged, making it a great gift for any occasion. Show someone you care with a living, long-lasting gift that will bring joy for months to come.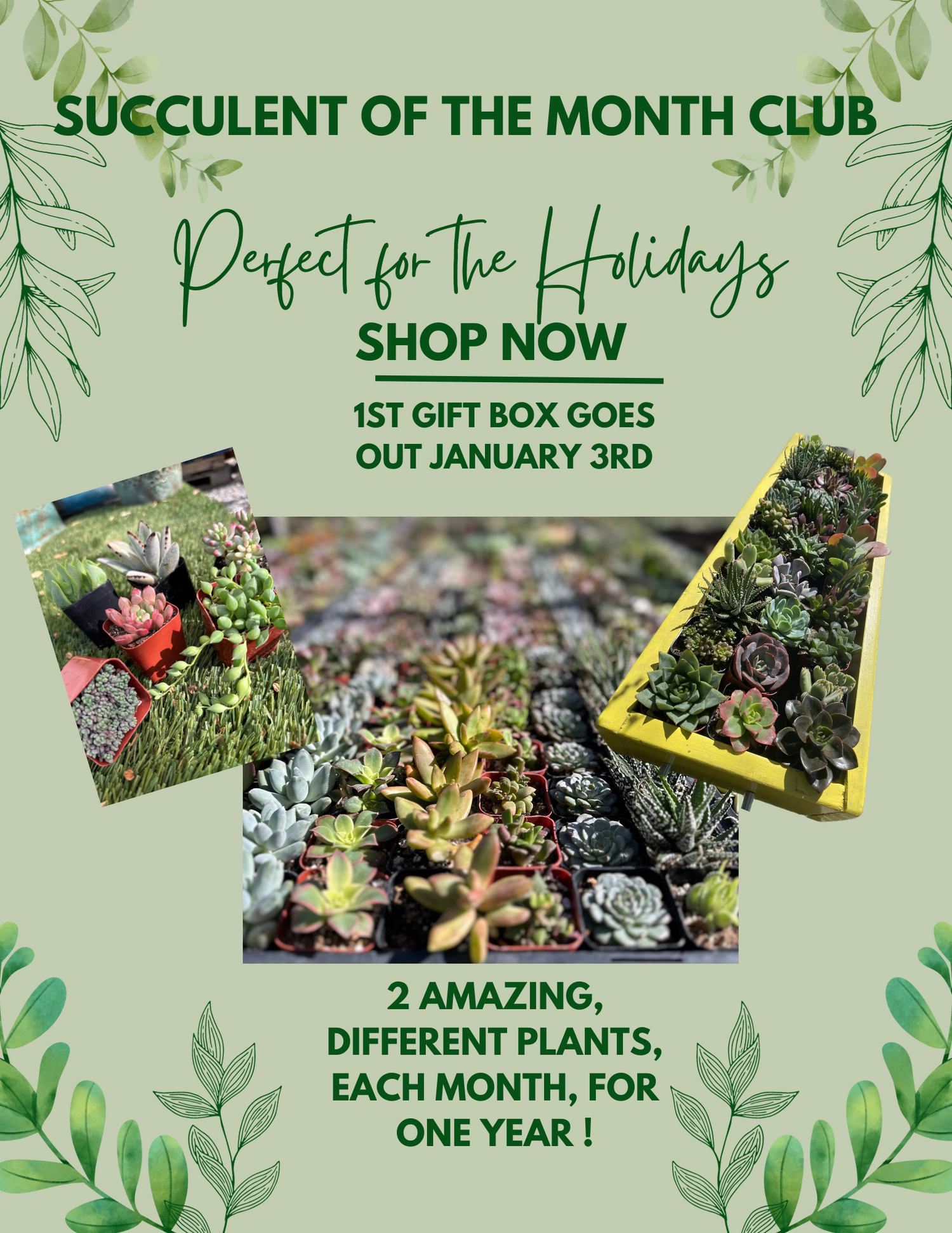 Product of the month
The gift box of the month is unique and special. Succulents are a diverse group of plants that are known for their ability to store water in their leaves and stems, making them low-maintenance and drought-resistant. Check our site each month for what's new or send this one today to make someone you are a succa for today happy. Whether you're a seasoned succulent lover or a beginner, the succulent gift box of the month is sure to delight and inspire.
Order Gift Box of the Month
Unique

One of the most notable characteristics of succulents is their ability to store water in their leaves, stems, or roots.

Personal

A thoughtful gift that can be tailored to the recipient's preferences and style.

With Love

A great way to show someone you care about them, it is a gift that keeps on giving as the succulent will continue to grow and thrive.